Every time I go to Divine Bliss I have a new and amazing experience. The sense of peace I feel is so powerful it's hard to explain. I highly recommend it to anyone who is searching.
David Potesta
St Petersburg
I glad there is a place that i may learn about myself and mother earth that feel organic. Jai Hari being the 1st of whom we've met walk the grounds with us both literally and spiritually. If your looking for a place to lose yourself and find yourself at the same time then this is the place for you.
Duane Blue
palm harbor fl.
I FELT SUCH A CONNECTION WITH THIS BEAUTIFUL PLACE, I FELT AT HOME INSTANTLY!! JAI HARI IS A BEAUTIFUL HUMAN BEING, THE LOVE RADIATES OFF HIM AND HIS KNOWLEDGE AND WISDOM IS SOMETHING YOU MUST HEAR. THE LOVE EXISTS HERE THE GIVING IS POWERFUL, BEAUTIFUL POWERFUL PLACE, THROUGH THEIR LOVE KINDNESS AND WISDOM I HAVE FOUND A HOME AND WANT TO CONTINUE ON MY JOURNEY. THEY WILL TEACH, THEY WILL TOUCH YOUR HEART AND YOU WILL FEEL THE DIVINE!
Jenna glick
Clearwater
This place is so beautiful and amazing. From the moment I entered i felt at peace and awesome, a feeling that's hard to explain. Being in the garden was breathtaking and an experience like never before. The light was so bright and my soul felt so light, like a weight had been lifted off my body. Wow…..wow moment and I knew this is where i was lead to be. I'm so grateful and thankful for finding this amazing place with such amazing people filled with love and grace. My soul is happy and smiling from the inside out!
Leslie Toller
Clearwater, Florida
I went by not knowing what to expect. hoping to walk through the garden and do some meditation in the temple.
I was greeted by a nice man named Yogesh he welcomed me, asked a little bit about me and told me a little bit about the place.
He seemed a very devoted and sincere spiritual being and the place has a pure sweet energy.
We talked of service and I expressed an interest to help and got to see the garden and will be coming back to help give the garden some love.
The Guru of this center's teaching is "Love all, serve all, feed all," and the last part was practiced with me- I was offered a meal!
Very grateful to have found this place.
Sat Nam
Arthur Burton
Largo FL
very soothing and peacefull place.
my daughter is involved in the healing and soothing experience at the ashram. she uses all the elixers and the oils and has done her alot of good . i support her in the healing process that she is involved in.
it is a wonderfull place . full of quiet and calmness.
manju ramaiah
clearwater
Guruji Poonamji is a welcoming presence for seekers of spiritual inspiration and loving kindness. Glad to have Divine Bliss International just up the street from Unity Church of Clearwater.
Leddy Hammock
Clearwater, FL
I went to candle lighting ceremony and it was really peaceful. I enjoyed every minute of it. I met some amazing people and im going to start coming here more often.
george de leon
divine bliss international
I attended a full moon ceremony where we chanted and interacted with Guru Ji for several hours. The people that are drawn to this magnificent space have a gentle, loving souls dedicated to service and the space itself holds a vortex of positive energy that is unlike anything I have experienced. Guru Ji's words had a strong impact on my psyche and energetic field. By the end of the night, I felt like a completely different person who is no longer plagued by the insidious movements of anxiety; I feel like I am back in control of something I lost a long time ago. There is definitely more work to do and I look forward to continuing my work here. OMMMMM
Liza M.
Clearwater, FL
I had the privilege of studying the Gita with Guruji and am grateful for the insights and have incorporated what I learned into to my daily Sadhana. I also always wear the necklaces she makes, powerful energy in them!
Om!
Mike Packman
NY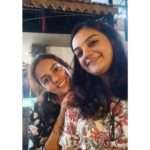 Throughout my teen years I had a turbulent relationship with my mother. It went to such an extent where I would have dreams of a mother hurting a child or abandoning a small child in a fare. This was greatly disturbing and adding to it was my distressing relationship with my mother.
My father introduced me to Yogesh Uncle and I decided to seek guidance from him and guruji about this subject. We spoke about this subject in detail and I gained great insights about the reasons behind my recurring dreams and my relationship with mom. Mother and I shared a relationship that was primarily based on revenge, from previous births every time she would hurt me I would hurt her back and it was only till one of us would forgive the other, would this revenge pattern cease. After a lot of courage and constant guidance of Yogesh Uncle I was able to address my pent up anger, accept the negative emotions and forgive her eventually.
I always thought that forgiving her would mean that I could have a good mother-daughter relationship in next birth, only to realise that the minute I forgave her our dynamics changed completely. Fast forward to 3 years, today me and mom share an amazing bond. We are fond of eachother and love eachother deeply. I never thought I would achieve a good mother-daughter relationship and for this I am truly grateful to Yogesh Uncle and Guruji's guidance.
Thank you,
Seerat.
Seerat Malhotra
Mumbai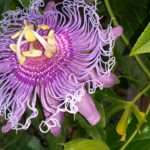 Today is Mother's Day 2021. What better day than today to express gratitude for the presence and embodiment of the Devine Mother. And so with a light heart, I find myself most grateful for the healing the light and nourishment emanating from my beloved neighbors. At the very moment, I first sat in meditation in our Devine Bliss Center the sunshine began to pour profoundly into my being. The room literally lit up with beauty and warmth. And it was a big room. To this day and always the light remains. Time stopped light shown from above joining the life below in love for all nourishment for all effecting service to the world. Feel free to be present in this blessed moment it is boundless. know that you are welcome at the Devine Bliss Center where you can find relief, food, peace, and bliss.
James Burnside
Clearwater
I came here very heavy, after the aura cleansing I felt if I was shredding from me and then I felt something growing all around me. I am very grateful I have found this amazing place I will now volunteer and learn more about all of this.
Gilzanne Porrata
divine bliss international
I am very grateful and helpful I had this opportunity. I felt a huge sense of release and look forward to coming back and let go.
Ambar Gonzalez
divine bliss international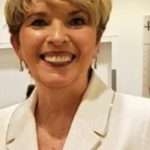 As I stated in my book, "When Did You Die?" GURUJI has amazing gifts and talents to support an individual to align with his or her true soul path. She works tirelessly to give her love and support to tens of thousands of people. She definitely makes the world a better place because of the way she lives and models the highest ideals of humanity .
Temple Hayes
St Petersburg Fl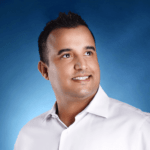 I had the blessing of studying under Guruji for a few precious years in Florida. The experience truly transformed my life in a sense that it has allowed me to better understand myself, others, and the world in a much more profound manner. I can confidently say that Guruji taught me some of the simplest yet most powerful lessons I have learned in my life: Accept myself, Forgive myself, Love myself, Trust myself, Honor myself, as well as others.
Imran Rahman
Las Vegas, NV
I first met Guruji by way of introduction through a very dear friend, Tida in Singapore. At the time I moved to Singapore for work not knowing that many people. It was a time in my life for deep contemplation and figuring out my life in general. At times I felt lost and that's when I had heard of the many inspiring stories at Divine Bliss. I was warmly invited and welcomed at the center and attended a few get togethers where it brought all of us strangers together under one roof. We shared in our experiences and it gave us a safe sanctuary where we could spend time away from the crowd, to self reflect. Though I didn't spend that long at Divine Bliss, I'll always be grateful for the place it provided and for Guruji and her pupils for welcoming me without any judgement. If there's one thing it stands for, it's that no matter your background and your history you're not judged. You're cared for in an open and safe space.
Ruth She
London, UK
Guruji spreads positive energy, divine calmness and joyful happiness. Immense gratitude for her presence in my life and enriching it.
Seema
New Delhi
Caring and supportive place to visit with many opportunities to uplift and recharge. Good place to visit for those that are seeking a supportive environment to connect to one's hopes and purpose.
Harmony Budd
tampa
If you are lost and searching, Guruji can help you in your journey.
Dustin Matthews
Tampa, Florida
I am very grateful for beautiful experience of being in the cosy temple in presence of Guru ji and her team.
I feel cleaned, with more clarity and more energy.
I understood where I am stucked and what caused my sickness. And hope to resolve it continuing working on myself.
I feel truth and love from Guru Ji and it makes me inspired.
Maxim Nogotkov
Miami
Guru Ji is God's Friend. I met Guru Ji when i was in my mommy's tummy and i am 5 now.
Lairos Nio Hidalgo
Riverveiw FL
Im glad that i meet Guru ji im my present incarnation and have experience to learn from her and work with her and seen results. My life changed 180 degree. She is really biggest part of God in a human body existence and have lots of knowledges and power. Very good monks around her helping people who come to Ashram. Very good food and energy in here. Truly recommend to visit and feel it yourself
Ovanes Khrikyan
Los Angeles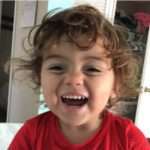 When i am around Guru Ji i feel love and light. She heals me when im sad or not feeling well. I have been at the ashram since age 1 and i am 8 now. She smells like fresh roses and flowers, she is also surrounded by roses and flowers.
Lulahrose Royer
Tampa FL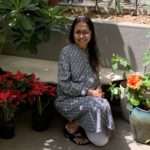 I came in contact with Poonam Guru ji at a time of my life , when the situation was the toughest and most painful emotionally!
She came across as a very friendly , smiling and welcoming person . I started sharing all of my emotional and life problems and got the insights and guidance from her .
She has the healing powers and gave me sessions of healing by using various stones and fragrances…. it was just amazing and miraculous!
Everything about her was so pleasing , logical and scientific too !
Whenever she used to visit india , it used to be the most beautiful interaction between us !
I am so much in gratitude to her and the God for bringing her in my life . I miss her easy laughters, her humor , her intelligence, her spiritual powers to see beyond… the most beautiful human being I came across.
I owe my success and happiness in my life to her ! 🙏
Anju Modi
New Delhi . India
Pranaam dearest Guruji,
You are a priceless gift in my life, always believing in me, no matter what. I am so lucky, and I am equally infinitely grateful, for you. There are no words big enough to express my gratitude for all the help you have given me. I am amazed by you, inspired by you, and better because of you. I appreciate and value you, Guruji. Yours is the light that let me see. I am so happy you came into my life. With lots of love, Indira (London, UK)
Indira
London, UK
Dearest divine and radiant Guruji,
I am so very grateful for your unconditional love and blessings. I have known you now for 15 years – thank you, thank you, thank you for being in my life. You are the bright spark that has lit a bonfire of joy in my soul. Thank you for guiding me, for having so much patience with me, and for supporting and encouraging me. You helped me unlock the abundance of my life, and you are my guiding light, continually helping me to grow. I am blessed by you. You are so committed to making the world a better place, and I am humbled by your quest. Your innate kindness and positive energy is impossible to ignore. Thank you so much Guruji, for all the lessons, the loving guidance, and for knowing what is best for me when I do not. Sending lots of love and light.
Anita
London, UK
I use Guruji's oil to heal myself and others when I give Reiki. I love it! It is very special because it is blessed by Guruji as a respectful Master. I love Guruji.
Cindy Orioli
CA, USA
I had a wonderful experience the day I used Guruji's products. I instantly noticed relief and felt more at ease and more calm.
Dave Miz
Florida USA
My husband & I had a chance encounter with Guruji Poonam ji in S'pore way back in the 2000. We found her to be very spiritual & strong in her faith. We had very good guidance from her teachings. She's full of wisdom & leads all those who are searching in their lives for peace & love to gain deeper understanding in humanity. We greatly thank her for her unceasing love & sacrificial time to bask & bond together with all who's in her care! Thank you, Guruji Poonam ji. 🙏
Diana Yap
Singapore
I went for a couple of healing sessions with Guruji and the experience was awesome, felt very rejuvenated. My sincere thanks and appreciation to Guruji
Saras
Singapore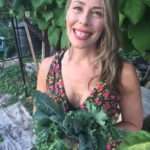 Guruji and the ashram create a respite and a haven for the people of St Petersburg. Their guiding principles of love, truth and authenticity create a service to the local community through education of nourishing the body, mind and spirit. We currently find ourselves in some very trying times in this world; Guruji and the ashram are a touchstone, reminding myself and the community to stay grounded and rooted in healthy practices. Gurujis contribution through her wisdom of organic medicinals and herbal formulations are unmatched! She is creating an amazing service to the people of Florida by sharing her natural medicinal expertise, growing organic produce and using permaculture practices on the land at the ashram. Organic food is grown at the ashram and prepared in delicious meals that are shared effortlessly with the community. I can think of no better offering to one's local community, than to share food and health wisdom with people, helping them raise their immunity and their spirits. I feel so very blessed for Guruji's presence and everloving wisdom and guidance.
megan shackelford
St Petersburg, Florida
Thank you Guruji for sharing your understanding about the universe. I have been blessed with the opportunity to meet Guruji and receive her guidance to live within the light. It has helped me to stand up again and keep fighting.
Kevin Adhi
Indonesia
If you want to dive in directly into divine bliss, Lok Maa 's grace is the perfect place to get it. Spreading peace, positivity, and happiness together is a rare occurrence and with candlelight prayers creating the energy fusion is more powerful than the nuclear energy nucleus to solve the sorrow in the world. In today's contagious covid world sustaining and elevating the hope and soul together is the yeoman service provided by Lok Maa to humanity. Sewa is the dearest word toy mind. As a great disciple of Sevananda ji and Neem Karoli baba ji, continuing and spreading the lineage of grace and tranquility, the humanity is fortunate to have the spiritual guru in Lok Maa. Koti pranams and thanking God and good souls who helped me to know of her.
Venkata santhanaraman
Houston, Texas
Om,
It is very happy thing to write about ashramam and mathaji. I am very blessed to write. Mathaji was well known person, She have very knowledge to expand in the world. Ashramam is very peaceful place which we can leave bad habits and good health. I pray to god to give mathaji very long life and happy future.
Om
Anusha Samudrala
4256 Steccato drive, Rancho Cordova, Ca
I have been using Divine Bliss products and my health improves very well.
Thank you for creating all of this benefitial profucts for the community.
I am thankful I Can get this products very easily and I hope so many people Can benefit from this Creation.
Gabriela Jones
Mexico City
I'm so glad to have met Guruji. She has shed lights on my life. I'm so grateful.
P Amornwattana
Bangkok
My dog is in the last stage of her life and probably feeling alot of pain. Brought her to the Centre and I have never seen her so peaceful and rested by just being there. Also to realise there were emotions underlying the immediate concern for her and received guidance on how to manage it. I m very grateful for the positive energy that the Centre had blessed her with and allowing me to leave with a much lighter heart than when I came.
Joyce
Singapore
"I had the privilege to experience first hand the healing power of Guruji and I'm so grateful. Her ashram is such a beautiful place for healing and spreading love and light into the world."
Quynh Vo
Calgary AB Canada
My visit to the ashram in the summer of 2018 has been a transformational experience till today. Guruji Poonam ji and its members have created a peaceful sanctuary with a flourishing garden, a place to feed our souls and open our minds to new perspectives. I was warmly welcomed to the ashram, was generously fed from morning to evening, and had the opportunity to participate in Guruji Poonam ji lessons, we learned on the breathing technics and studied parts of the Bhagavad Gita, a sacred Hindu scripture, the ability to discover the meaning of the Bhagavad Gita through the guidance of Guruji Poonam ji was tremendously insightful.
During my 3 days stay, I volunteered in contributing to the garden activities, an opportunity to appreciate nature as it is and breathe in the peaceful energy surrounding the ashram. Nourishing vegetables and flowers and see them grow from our hands was a very rewarding experience, in a world where we don't take the time to live in the present nor prioritising our core values, this experience changed the way I operate on a daily basis. I can only recommend to find a moment to reflect on ourselves, ask ourselves what we are seeking, and ultimately, give ourselves the opportunity to experience it as least once.
I would like to thank you Guruji Poonam ji and its members for their unconditional generosity, patience and kindness.
Tommy Mazenc
Bangkok, Thailand
Thank you for your contribution to the development of spirituality. For the opportunity to look at the world consciously, with understanding.
Grachev Viktor Anatolyevich
Samara, Russia
It was an honor to meet Guruji in Delhi in 2013
Smriti Kalra
Gurugram India
Guruji's grace, I have learnt so much about myself and she guided me to discover my true capabilities. I would highly recommend guruji to all pursuing spirtual path n peace
Manoj seth
syd
The work being done by Guruji and everyone at Divine Bliss is so important for the health and well being of us all! When we are constantly surrounded by negativity, violence, etc, it's so important to have a place where people can come learn and gather to be the counterbalance. Thanks for all you do!
Doug Ottersberg
United States
Blessed are those who are guided by a Guru!
It's a divine blessing that I had the opportunity to meet Guruji Sri Sri Poonamji and study under her while she was in Singapore!
Pranaam Guruji!
Thank you for all the teachings that you have imparted. I am ever grateful to your lessons on Karma and how you assisted me into a smooth pregnancy. Your teachings on parenting patterns gave me a head-start into parenthood. Your healing methods of sending love and light is something that I practice till today and pass it on to others too.
You are the Soul Healer and epitome of wisdom. I feel blessed to have met you early in my life and understand spirituality. Thank you for giving me the opportunity to do serva and enriching my life. Thank you for all your blessings and continue to seek your blessings!
I remain connected to you energetically, always!
(Even though now you are in the US)
Kavitha Somayya
Singapore
Namaste
According to my experience, I believe Guruji Sri Poonamji;'s service needs to this society. It would be helpful for divine bliss.
Om Shanti!
Kamalasiri
Metta Meditation Center
OM Guru ji 🙏
I am glad and feel deeply blessed to visit the Divine Bliss International Ashram in Clearwater, Florida. The premises is really divine, blissful and shining with the radiant power of Sri HH Loka matha Poonam Guruji.
Guruji is guiding and leading seekers towards very pleasant peaceful and healthy life to live. Her services to humanity particularly to the Mother Earth, Nature , Vanaspathi devathas – nurturing by planting and serving trees and plants with wonderful garden.
The World, particularly the US and very particularly the Florida State is very lucky and blessed to get a lot of benefits from Guruji's presence and services for the country, state, the country and to the world in large by strengthening the Earth and all creatures for wellbeing of entire mankind.
I am fortunate to come and perform prayers, holy fire ceremonies at the center in the blissful presence of Loka matha Poonam Guruji and enjoyed the great hospitality of the inmates and disciple in the Ashram Temple.
Looking forward to. Visit and experience the divinity and prosperity 🙏
OM 🌹🌹🌹🙏🙏🌱🍎🍀👍🎈🎈🌺🌹🙏
Founder priest, Sri Sudarsana Seva Samiti USA inc
Venkatesa Iyengar
Austin Texas US
The candle lighting ceremony is something magical, fabulous, at this moment the feeling of touching something light, gentle, but very powerful. Feelings overwhelm that you are doing a big thing with a little participation. Guruji is greatly grateful, her calmness, serenity, wisdom, beauty, love reaches everyone, from her comes the energy of goodness, happiness, joy. From the first ceremony, there were changes, the second, the third, and I began to notice that the first three days are so good, especially somehow it is felt. Changes take place in your life, as if an aura of luck envelops you. If candles are lit, it means that someone needs it, I think in life everything happens for a reason. For me, this is my personal, my space, where I feel good, cozy, comfortable, calm, protected, this is my world and let everyone find it.
Svetlana Sotnikova
Russian
Since I met guruji ,I've found a positive direction in my life. I'm truly indebted to guruji for showing me a path of self realisation .
Thank you guruji 🙏
apoorv Bhaskar
India
Guruji has given me direction in my life I feel more positive each day. She has shown me a path to feel positive each day.
Akshat bhaskar
India
In these troubled times when everyone is on the edge Guruji's influence is very calming.
Anant singh
Toronto
Guruji has a calming presence and the divine love permeates the facility. She is able to provide solutions for complicated problems with ease. She gave me spiritual insight into many difficult questions.
I would highly recommend guruji for anyone pursuing spiritual path.
Prudhvi Karumanchi
Tampa Florida
She served her Guru Baba Sevananda ji with great devotion. She spent a lot of time in the service of a great saint like baba sevananda ji and baba neem karoli . she has sacrificed her life to selfless service and she has inspired others to do good and do selfless service. She is a true renunciate and dedicated her life to serve the society which inspires the society to do positive things. I bow to such a great soul
Balraj Singh Ambavata Ex Mayor Mathura Barsana Mathura UP Devotee of Baba Sevananda ji Maharaj Singh 1985
Balraj Ambavata
New Delhi, India
I went to ashrum and talked to guruji. I had wonderful experience. Good energy. Good people. I was able to heal a little bit myself from inside. Thank you Guruji.
Damir Yarullin
Florida USA
I'm really excited that I'm a part of this fantastic Open the light project! My life changed in this moment when I signed up on this project! I'm happy and I wish I lot of good lights to everyone! Let's lights from the candles will do our life and world better !
NADEZHDA
Moscow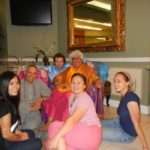 Sarva Loka Maa and the Divine Bliss international Center in Clearwater, Florida
is always a joy to visit. It is a deeply peaceful refuge that instills all visitors
with spiritual contentment and health. Guruji is very accepting and wise.
She has been very amenable to my requests for filming interviews with her
on the subject of death and dying. I am very grateful to her for that. We first
met in St. Petersburg in 2011, with our daughter and two Russian yogini friends.
Sarva Loka Maa is a precious asset to our community in Tampa Bay. Her wisdom
and values serve as an antidote to the mindless greed and self-centeredness
that have plagued modern times. Darshan with her- meeting her in person-
is good karma in and of itself!
Loka samastha sukhino bhavantu. May all beings be well and happy, in body,
mind and spirit! OM
Frank Tedesco
Largo, Florida
"Helping us to see life in a different perspective and thank you for all the positive work done"
Veeru & Lavenyah
Singapore
"Positively touching and impacting lives"
from Senthyil in Gratitude
Senthyil
Singapore
"Truly Blessed to have known you"
Vidya & Subu
karur, tamil nadu india
Savithri Sivasamy
"Thank you for the wonderful positive vibrations that you constantly share in the space"
Savithri Sivasamy
Singapore
I had the pleasure of meeting Guruji Sri Sri Poonamji in 1997 through Yogesh Arora. I was going through a rough patch in my life and her counselling and healing really helped me to overcome the issues I was facing. I even learnt Reiki from Guruji and attended sessions that helped me regain confidence in life.
I feel fortunate to have been introduced to Guruji and thank her for the invaluable blessings!!
Many Thanks Guruji Sri Sri Poonamji and Yogesh arora.
Vikas TR Pall
New Delhi, India
Vikas TR Pall
New Delhi, India
Divine Bliss International is an incredibly impactful organization led by Guruji, an extraordinary spiritual leader. Divine Bliss's mission to spread her wisdom to help people discover and awaken the light within themselves and around the world is an inspiration to all.
I believe and support their mission wholeheartedly and their meaningful impact continues to impress me beyond measure.
It is my utmost hope that her wisdom through this organization's products and services will continue to create abundance for the betterment of humanity.
Derek watson
Usa
I'm so grateful to be a part of such a positive movement during these uncertain times. I feel so much lighter and can feel the positive entry since joining. With so much going I have had some amazing things presented to me from the universe, its been such a positive experience 🙏
Valorie Snavely
California USA
During my work with Guruji my Heath and business radically shifted it was subtle but it happened , I overcame and autoimmune condition and attracted the perfect business in Solar which is generating over 4 million dollars a month in revenue, she will give you the shift you've been looking for!
Mark Tosoni
Florida USA
Thank you for the opportunity to send love and light. There are no big changes in outer live jet, but there are huge in inner🙏🏻 Go on this bless project! Wish you to have thousands of followers and strong power of our love candles ❤️
Zhanna
Kazakhstan
It was a pleasure for my wife and I to meet and spend some time with lovely and positive divine soul of Guruji Shri Poonam Ji, who through kindness and blessing love helped my wife and I experience positive healing forces to overcome darker sides of lower nature of humanity. Her presence in our community will provide an alternative way for members to seek unique healing which otherwise would not practiced nor would be available.
Kam and Pat Rouhani
Florida, USA
Kamran Rouhani
Clearwater, Florida
Working with Guruji Sri Sri Poonamji was the most psychologically transformative experience in my life. Longstanding, deep seated limitations were identified and cleared. Words alone cannot express my gratitude for being part of Guruji's programs. I do hope many people can experience even a small part of Guruji's work.
Rohan
Canada
Divine bliss is the most wonderful positive influence on the world. A chance for all to step back, think and define their lives before it's simply taken over by life. A chance to heal and correct any issues or predicaments. Thank you Guruji for all you do for us.
Sanjeev Kumar
Singapore
OM I am grateful to Guruji for what she is doing. Her energy brings people positivity and joy.I am Really Blessed to meet Guruji . Looking forward to meet Guruji soon. OM.🙏🙏🙏.
Minoo walia
Florida
I had a blast. I was able to have an enjoying walk through the garden with my wife. I felt a very strong sense of tranquility and focus. The ceremony of colors was a very enjoyable experience. We will be back again to be around the guru and her people !
Charles Ayala
Tampa, Florida
My husband and I had an amazing experience. From the start, there is an amazing aura. We began our visit walking through the garden, teaming with life energy. We Braided and experience the changing of the lights had a blessed meal and fellowship. Guru and First disciples and a students were so welcoming ! We can't wait to visit again ! A spiritual journey has started !
Blue ayala
Clearwater
БлагоДАРю вас. Вы делаете благую работу. Медитации одухотворяют и запускают благость тела, разума, души.
БлагоДАРю
English Translation
Thank you. You are doing a good job. Meditations inspire and release the goodness of the body, mind, soul.

Thank you
Симбирская Елена
Одесса Украина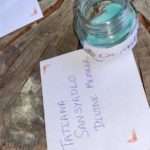 Thanks to Guruji, Timur and the entire Open The Light Within project team! There is more light and more happy events in me and in my life !!! Om 🤍✨
Tatiana Sonsyadlo
Moscow
Its been a blessing to meet a lovely divine soul like guruji shri Poonam ji who has helped me in encountering many of my life's negative issues and has shown me the path to spiritual knowledge that is not biased towards any caste creed race or religion.
Siddharth Mahajan
Singapore
Om, Guruji, although you're not that far away, Florida, the pandemic has not made it easy to travel to visit. And thanks to technology, both spiritual and electronic, one can bask in the healing waves transmitted through your presence within Divine Bliss International. Here's wishing you continuing success in your much appreciated good works.
Rick Kohler
Ottawa, Canada
The encounter was very brief, however, when I closed my eyes, relaxed my mind, and received the blessing i was relieved of stress. And at that moment, I knew it was ok to embrace who i was meant to be.
Sal
California USA
Om 🙏
Indeed it's my pleasure to express my gratitude for the blessings of the gracious divine mother HH Loka matha Poonam Guruji .
My visit to the ashram in Clearwater Florida was an immensely pleasant experience. There is abundant divine energy twinkling with lights in the ashram.
Guruji is a gift of God for us as Guruji is leading us to serve Mother Earth , Mother Nature
It's a great benefit for US to have her presence in Florida . Guru ji is spreading enormous amounts of divine energy, the fragrance of divine flowers
Beautifully nurtured plants and trees in the ashram
Iam thankful to Guru ji for giving me opportunity last year to perform prayers Havan Fire ceremony for welfare of mankind
I am thankful to Ashram inmates personal assistants for their hospitality services with care and devotion.
May the country US have the benefits of her presence and services for peace and prosperity to one and all
Namasthe 🙏
S Venkatesa Iyengar
Founder priest
Sri Sudarsana seva samiti USA Inc
Austin Tx US
Venkatesan Srinivasa Iyengar
Austin Texas US
I had the pleasure of meeting Guruji once and she was literally glowing, it was the first time I've seen that on someone. Being in her presence was calming and blissful, her words were practical and loving.
Thank you Guruji for sharing your wisdom and radiant positivity to your students and the world.
Juan Qishen
United Arab Emirates
Over the last years, Guruji has taught me the benefits of selflessness. Before I met Her, I lived an unfulfilling life, mainly focused on myself and my own needs. At that time it seemed how to live life, but in reality it gave me nothing.
Since I met Guruji, my focus in life has changed completely. Gradually, I dedicated my life to serving Her and learned the worth of putting my focus on another person instead of myself. She taught me the benefits that occur by being selfless, by thinking of another person instead of thinking of myself. I felt the joy one experiences by doing this, and it is a joy I never experienced before.
I am forever grateful to Her for opening this path in my life and for teaching me how to walk on it.
Tom Cooreman
Clearwater, FL
The day I met guruji I was honestly unsure of what would happen and how I'd feel about it. However, those concerns quickly vanished once seeing her smile and speak with me. It was like her smile removed weight on my shoulders I didn't know existed. She began her to give me a session and I had to open my heart and mind in order to receive it, but when I did I couldn't stop smiling. It felt like a reset. Like if all the negative things disappeared and I just couldn't stop smiling at life. I was very blessed and fortunate to have been introduced to Guruji and I'll never forget that moment. Thank you, Guruji
Luis Garcia
Los Angeles, California
I have learnt from Guruji that inside of you is the treasure of wealth, we have so many good qualities, pay attention to those !
Though there may be weaknesses, remember they are temporary .Your strengths are there with you forever as they are your very nature!
I truly admire Guruji's insights.
Sanjeev Uppal
New Delhi, India
It's pleasant to see that someone is looking out for me and lighting a candle to support me. It inspires me to be a better person. Thank you Guruji thank you Divine Bliss International
Andrew Bachman
Connecticut
Very nice place. Full of spiritual energy. Calming atmosphere
Ravi soni
Clearwater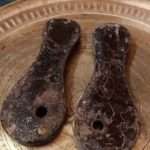 Good day! Thanks for your concern for us all. What happened after lighting the candle, I labeled as a miracle or good news. In the morning I received a message from a longtime acquaintance with whom we very rarely communicate. she sent me a photo and Darshan. The picture shows the sandals of Lord Sri Chaitanya kept in Ghambir. (Jagannatha Puri, India). I understood this as a sign that your prayers and actions have been heard.
Olga
Russia, Moskow
Thank so much for all you are doing for people!
Pavel Avdonkin
Moscow
Guruji, from the bottom of my heart, from the bottom of my heart, I thank you for your help in our spiritual development.
You fill our souls with light, kindness and love, which makes us spiritually strong, and this is valuable and important in our not calm time.
With all my heart, I wish you Peace, Love and Prosperity.
With deep respect and reverence to you, Elena.
Елена Николаевна Громанова
Санкт-Петербург
I got to know Guruji through Yogesh in 2001. I was facing some issues and could only confide in Guruji. I felt better and knew what to do after she counselled me. She also gave me healing. Thank you Guruji and to Yogesh also.
Meera Bai
Singapore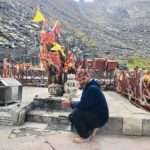 "Guruma Poonam Ji's prayers and transmissions are very powerful and have already helped so many of my friends at work and fellow seekers by looking at his photo. Please consider attending one of the healing sessions. You will not regret it!"
Ajay sharma
Singapore
The presence of Guruji is the presence of divinity in our life 🙏
Thise are the luckiest on this earth who are in the sharan of Guruji.
Guru is the entry door in our life to travel the spiritual journey in this birth
Guruji is the light of happiness and positivity in our life who never allow his disciples to fall in the darker side of life and always with us as a true guide and make us so strong eaternally to face all ups and down in the life.
I wish all my friends to join the devine bliss of Guruji and make their life full of positivity Happiness and with all blessings of Guruji 🙏
Let the Guruji hold your hands my dear friends and have all blessings for you your family and also for the people around us
Lets live a blissful life with Guruji
Om Om Om Om Om Om Om Om
Yashoda Sharma
Paschim vihar New delhi India'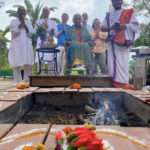 OM,
I whould like to thank guruji 🙏🏻🙏🏻🙏🏻for giving an opportunity for performing Puja and havan in divine bless premises through venkashan ji.At the whole 9days I learnt soo many things by guruji.It was so nice and divine experience to me and my family.Guruji is soo kind,peaceful,humble,very energetic ,any time happy and smiling face it's all maked me so impressed .I want learn more and more from guruji.GURUJI' 🙏🏻🙏🏻🙏🏻🙏🏻U need be here and tech us so many thing for a long time.
Pranam Guruji🙏🏻🙏🏻🙏🏻
Srinath
Rancho Cardova,CA
Hi Guruji
Thank you so very much for your kind blessings. I feel very blessed that I got my name from a guru with divine love. I know it's just a name but it meant so much that a guru like you gave me such a unique name… I am blessed.
My uncle looks up to you and he tells me mom and dad about you and I realise more and more that you are a guiding light in our lives
Gireesha Arora
Singapore
I am immensely grateful for Guruji for guiding me in this journey if 20+ years since I know her.
Guruji teachings and blessings are invaluable.
I am blessed to have come in contact with her.
Mansi Arora
Singapore
Open the light project It's fantastic project
Nadezhda
Moscow
Pranam🙏🏻🙏🏻🙏🏻May Guruma's divine blessing guide us as always and show us true path of salvation. Her work towards helping others has been an inspiration for all of us to imbibe.
Sincerely wish my gratitude and thanks for her continuous blessings🙏🏻🙏🏻🙏🏻
Milind S Nandurdikar
Delhi
I'm truly grateful for all the work that Guruji does. It radiates immense positivity and is a divine connection.
Seerat Malhotra
Mumbai
Guruji has an aura that's beyond this world when I met her for the first time. Her presence alone brings inner peace within myself when I am in the same room. Definitely a blessing to have come across her 🙂
Om
Ronald Setiawan
Singapore
I have felt divine bliss being around Guruji and at the center. Very grateful.
Vickey Holmes
Minnesota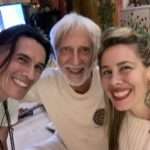 I have had the distinct pleasure of attending
2 celebrations to Awaken the Light Within with Guruji at the Divine Bliss Ashram 20 minutes away from where I currently live in Kenneth City.
My friend Gary brought me and my wife Megan along to participate in a full moon ceremony in March 2021. We also sang and played music together and felt an incredible and joyous energy throughout the evening.
Following this event we attended Shivatri and fasted all day and night , sang and played Kirtan from midnight until 4am , a truly memorable experience. Upon conclusion of the ceremony Yogesh presented us with an incredible feast of food all made possible by Guruji's Divine Grace.
We look forward to our visits to Divine Bliss and are always made to feel welcome and part of the family.
Being that we just arrived in Florida 2 months ago we feel truly blessed and grateful for Guruji's kindness, generosity, wisdom and guidance.
Om
Mikael
S.Miko Burns
Kenneth City, Saint Petersburg Florida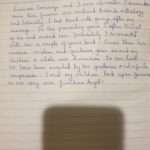 Guruma Poonamji and I were classmates. I remember even then Guruma was inclined towards astrology and palmistry. I lost touch with Guruji after my marriage. In the preceding years, I often thought of her and missed her. Fortunately, I reconnected with her a couple of years back. Since then her immense wisdom and guidance gave me and my children a whole new dimension to our lives. We have been enriched by her guidance and infinite compassion. I and my children look upon Guruji as our very own Guardian Angel!
Madhu Joshi Bhasker
New Delhi, India
Guruji has always been a shining light in my life, from the time I met her in Sydney.  No words can express the gratitude I have for her assistance in repairing my physical, mental and spiritual well being.  She is the voice of reason, truth and humility when I have strayed from my path.  Her kindness and patience comes from a boundless ocean of love, that gives her a deeper understanding of truth, that I can only aspire to.  Those who mange to learn from her teachings or are lucky enough to be in her presence, are truly blessed.  Thank you Guruji for all that you do for me and for continually guiding me on the truthful right pathway of my soul.
Om
Williom
Sydney, Australia
I have a friend that was allergic to a lot of different foods. She couldn't eat gluten, eggs, soy, etc. She spent time in Singapore with guruji and followed her protocols for some time. It was so amazing that upon returning, she was no longer allergic to any of these foods. I love seeing her progress since then as well!
Radhika Mehta
NJ
Hello. I am grateful to Guruji for what she is doing. Her energy brings people positivity and joy.
Roman Abdullaev
Russia
"When lightness comes darkness goes. When lightness goes then darkness comes. Now we have darkness in the world. And we need to keep our hearts open, and overcome fear inside us, that's how we help the world."
Thank you Guruji Sri Sri Poonamji for helping to remove our darkness and take us to the eternal truth.
As many people go through some very tough times, it is a great honor for me to participate in Open the Light project to enlarge our efforts and remember that we are one with the source, we are the source.
Everyone seeks guidance, I'm grateful for your guardianship to keep my eye on the light no matter how far away it seems. Om.
Nadia Savchenko
Ukraine
I am always thankful to Guruji for her blessings & guidance. She has been a bright ray in life. Always present & protecting us.
Thank you Guruji 🙏
Janhvi Sharma
New Delhi,India
The day I met our Divine Guruji, was the day I begin to being conciouss that I am Light being, I started to change my life since that day. That day I felt for the fisrt time Love inside me, like I was walking in the air so much happiness of feeling conected. Since that day (16 years ago) I always feel the presence , Love and protection of our beloved guruji.
I will always be in gratitude with my Dear friend Yogesh who made this possible.
Gabriela Jones
Mexico city
Big thanks to Timur to introduce me to Guruji's ceremony.
I'm happy to support it and to be part of the Divine Bliss.
Thanks to everyone who makes this story possible and accessible to everyone in the World.
Evgeniya Kurbatova
Moscow, Russia
Om,
I had an opportunity to meet Guruji in 2002. After that my understanding of life was completely changed. It felt like I share an eternal bond with her. She is a real incarnation of divine. I was fortunate enough to spend time with her and gained spiritual knowledge from her. She is an awesome cook and she also taught me how to cook. I am truely blessed to have her in my life.
Mala Chaudhri
Mumbai
Mala Chaudhri
Mumbai
I felt so welcomed and like nothing was expected of me. Guru-ji received us so openly and readily, and felt like a source of clarity, light, and love.
William Leverett
Athens, Georgia
What a Blessing to be here and sing and play at Divine Bliss! Super high vibes and such a beautiful space of Love and Devotion! Thank you for opening up the space to us…Infinite Blessings!
Gershone Hendelberg
Athens, GA
Once I thought I had broken my arm and I really wanted to meet Guruji because she comforted me. With the help of her oils my arm was better again.
Veer Kumar
Singapore
Guruji has been my Mum's teacher for lots of years and Guruji says that when she was very young she saw Jesus right beside her. When I am with Guruji, I love the food that is cooked by the people at Divine Bliss. Guruji is very generous and kind. I feel like Guruji protects us all the time, for example once when a car was out of control, it did not hit our car. It was a miracle and nobody got hurt. I think Guruji knows everything.
Taarini Kumar
Singapore
Guru ji is truly divine, when I met her, she knew exactly what I was going through and feeling , it was amazing. Sitting next to her was bliss and I felt blessed to be there. I wish and hope to see her again very soon.
Thank you guru ji.
Gaurav Kumar
New Delhi , India
I'm writing this about an amazing meditation experience my wife and I had together with Divine Bliss. Amanda from Divine Bliss International was guiding the practice and it was a very peaceful and emotional session. The results were incredible. My wife now meditates, which she never did before. I'm able to access a much deeper sense of peace when I meditate. I also was having problems with my sleep patterns, troubling dreams and not quality sleep. All of those things have improved as well. It's really incredible to get that level of real life impact from one session with Amanda. If we could get every American to be able to access the level of peace that she can help them achieve in one session, our country would be in a much better spot than it is today. I look forward to our next session together. Five out of five stars for sure for Divine Bliss International!
Jeff Bendure
Missouri
The name I am called by today and will be my entire life was kept by Guruji. I always feel her blessings are there upon me in the form of my beautiful name given by her as 'Rashi'. Her pious hand is always covering my head and protecting me from all the negative things in life. Be it energies or people carrying them. Always thankful & lucky for her presence in life.
Rashi Sharma
New Delhi, India
Met Guruji through our cousin from singapore who herself had had a fabulous life altering experience with her.
Just being around her made me feel super positive and all her advice really changed my life. She is like a force always behind you and one feels protected.
Thank you for all your blessings Guruji.
Shruchita
New Delhi
I want to sincerely appreciate Guruji for her super positive energy. 2020 has been challenging to me physically and mentally. It's Guruji who brought light into my life, help me build up my mental health and form a regular mediation habit. Also Guruji provides me consultation to help me know myself better and empower people around me !
Tony Yin
Hong Kong
Guruji Sri Sri Poonamji has changed my life since I met her in 2011. 10 years later today, she and her compassionate teachings of self-realization still guides the way I live to become a much better person.
Jeffrey Tjendra
Malaysia
I had the blessed opportunity of meeting Guruji through Manisha. Guruji had a positive impact on my life which still continues. Guruji helped me reach within myself and made me appreciate my life.
Garima Goel
New Delhi, India
Guruji is truly a giving and loving person. She helped me walked through my darkest moment and since then I am much more happier. I don't feel that depressed and negative anymore. Thank you Guruji '
Law Yong Lin
Malaysia
"I had severe eye pain, and the doctor said I would need an operation otherwise I could go blind. After my daughter took me to go see Guruji my symptoms have significantly gotten better. My hands stopped shaking from just being with Guruji. She also assured me to see what issues in my life was weighing me down tremendously to make me so sick. I feel so much better now."
Mukmanee Wetwijittrakarn
Bangkok , Thailand
I decided to take part in the open the light project in order to become a part of something big. Then I felt a little lost, I was looking for at least some support. During the months of my participation in the project, a lot of positive events happened. I stopped ignoring the signs and feel like I am becoming something more myself. Thank you so much! Thank you Divine Bliss for this.
Alina Zhuravlyova
Sevastopol Russia
I was introduced to Divine Bliss by my late sister.
After my first clearing, I was very positive towards Life.
Guruji, also taught me on how to meditate and what time I should start and the Mantras.
I am glad I had an opportunity to meet Guruji and to get blessed by her.
Paneerselvam Ramasamy Pillai
Singapore
Thank you for the loving heart. I have benefited from your teaching and your kindness.
Caroline Guan
China
Thank you for The Light from your Heart! It`s very important at this time for my The Earth, for my country, for my family and for me!
Nikolai Rybakov
Russia, Moscow
My heart thanks to Guruji and the team for love and service activities to make the world better!
Anna Sairam
Saint-Petersburg, Russia
Guruji, many thanks to you and your team!!!
Thanks to the Ceremony, a good change came into my life.
Many thanks and a low bow to you!!!
Natalya Yalunina
city of Klintsy, Bryansk region Russia
I am super Grateful to Guruji for giving us guidance and helping me switch my thought . Thanks to Manisha Kumar we got to know about Guruji and after I hearing her experience and seeing her evolve even I started following Guruji . we are constantly chasing materialistic things/success and we feel that is the way to achieve happiness n peace but it only makes us more miserable. Guru ji taught me to accept myself the way I am, helped me love myself and everyone around me and now I wake up every morning with Gratitude 🙏.
Pranitaa Pandit
India
Very healthy food, good knowledgeable Guru Gi Poonamji, good energy and Ashram
Hovanes K
Los Angeles USA
Divine Bliss is a place for love and being loved and being accepted, a true home of peace tranquility and bliss, where with Guruji Poonamji Contemporary Saint and Guru from India and founder of Divine Bliss, you will find your heart opening to light and love. Starting with beliving in yourself, awakening to your truth, finding the light within your heart and soul, and realizing your real potential, you can then live a fulfilling life , Love, serve and help all.
I am infinitely motivated and at ease with myself .I enjoyed socializing and building friendships with the Divine Bliss Team.They are doing a great service to the needy .God bless
Jatinder Uppal
New Delhi, India
I am thankful to Yogesh for introducing me to Guruji and I am grateful to Guruji for introducing me to the Light.
Om
Vaishali Nandan
New Delhi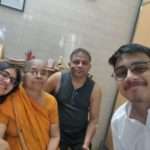 A state of peacefulness is presently being felt and a tranquil environment in the physical, mental and spiritual space is achieved
Rajesh Shetty
Mumbai
Большая благодарность ! Большие изменения в жизни.
English Translation
Many thanks! Big changes in life.
Кусаинов Асхат
Казахстан
Всё супер
English Translation
Everything is great
КУСАИНОВ АСХАТ
Казахстан
Gratitude to dear friend Yogesh who has introduced me to Guruji Maharaj during one of the most turmoilish times of my life.
With grace of Guruji, slowly and steadily the understanding grew, outside parameters also improved very very significantly overtime
Was hugely benefitted with subscription to "Candle lighting", mind became calm, situations improved…..
Bow at the feet of Guruji for the favours granted
Bhupinder Malhotra
India
Огромная благодарность Гуруджи и команде!!! У меня пошли большие изменения в жизни после Церемонии в Марте!!! Огромная трансформация в жизни, чему я очень рада!
English Translation
Many thanks to Guruji and the team !!! I had a big change in my life after the Ceremony in March !!! A huge transformation in life, which I am very happy about!
Zhanna Kussainova
San Francisco
I was emotionally down and looking for help. Wanted to learn about myself. Got the Divine Bliss International card and stopped by. Immediately felt the connection and started treatment like sessions with Yogesh. Every day learned something new how to clean myself from all the bad stuff that was in me. I changed my diet, became vegetarian and felt much, much better. My life has changed and I owe to Divine Bliss International that I am stronger, self confident and feeling loved. Sarva Lokaa Maa Her Holiness Sri Sri Sri 1008 Guruji Poonamji has a lot of knowledge, spreading positive energy and giving love. This is the time that we all need positive energy, understanding, love and support. I am happy to be a part of Open the light within movement.
Ljubica
Largo, Florida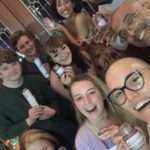 Divine Bliss International has brought me joy and serenity that I didn't even know was missing from my life. No one brought me here, I came on accident thinking this magical place was a mere family nursery. But what I found was immediate belonging and light. They accept all religious and cultural backgrounds so everyone is welcome! Learn pure love listening to Guruji speak on guidance for life situations. While working on your self by becoming selfless and making the world a better place.
Kenzie Bucher
Clearwater FL
Guruji Poonamji has the gift of healing!
My husband and I received healing from Guruji Poonamji when she was in Australia 20 years ago using bell sounds, essential oils blends and affirmations. I used to be depressed and worry a lot. I had chronic backache and headache. My husband and I argued all the time, he easily gets upset. He had stuttering problem and knee pains. We were having financial problems, but everything improved. We have been healed physically, emotionally and spiritually by Guruji Poonamji.
Through her teachings, we have also become more positive, calmer and trusting. Our livelihood has greatly improved.
We are forever grateful for the healing, love and blessings we received from Guruji Poonamji.
It would be great if I can visit Divine Bliss International again to feel its peaceful and healing vibration and importantly see Guruji Poonamji.
WILMA COUTINHO
Australia
Dear Guruji,
I am writing this to show my gratitude for the amazing physical, emotional and spiritual healing I have received from you since 2000. The wisdom and enlightenment I have received in learning from you have given me a renewed confidence in myself and a bigger understanding and hope in life.
You have given me invaluable guidance and healing in dealing with serious problems in my personal and professional lives.  When I first met you in 2000, I was suffering great emotional turmoil in an abusive marriage. In those dark days, you spent a lot of time teaching and guiding me to understand my soul-level needs. With your healings and instruction, I learnt how to let go of my deepest fears and realise that I could make positive transformations in my life. Your continued counselling and guidance over the next three years helped me to find the courage, confidence and strength to overcome my fears and leave my abusive husband in 2003. You healed and supported me during the difficult months when I was rebuilding my life after the extremely painful break up of my marriage and the sudden death of a close family member in the space of just a few months.
In the 15 years or so since, you have helped me to resolve many issues and problems in my professional life too. My difficult marriage had taken a terrible toll on my work. But with your assistance, I resolved most of my problems at work and enjoy a much better relationship with my colleagues. I remember you telling me in Jan 2006, that I could become the head of my organisation. I laughed when you said it, but by 2008, I was progressing in my career and by 2010, I was heading the most important department in my organisation! By helping to remove limiting self-beliefs and building up my confidence in myself, you helped me to soar professionally. I cannot describe what that meant to me.
2006 was another amazing year of healing and recovery for me. When diagnosed with endometriosis in Jan 2006, I sought your help. You assisted me to unearth old, deep-seated, unresolved emotional issues which were causing disease in my body. I am still astounded at your ability to read and move energies! The awareness of these issues and subsequent healing has helped me in such profound ways. I decisively broke free from some of the fetters of my past.
Learning from you has brought much-needed optimism, strength and confidence into my life.  My spiritual knowledge and development have also grown in leaps and bounds in the last 20 years. I have truly delighted in learning of the mysteries of souls, energies and life itself from you. I am mighty pleased that I'm figuring out my own life purpose and am enjoying the sheer joy and delight of life.
Your greatest gift has been to bring out my inner light and to teach me to grow that light to brighten up my entire life. I have been sharing all that I have learnt from you to help bring out the inner light in my family and friends. In the last three years especially, I have left my corporate job and launched my independent business to provide holistic coaching and healing services. As a Transformation Coach, I incorporate many of your powerful teachings to help individuals see their blocks and help them to step free from them. 
Your blessings and reminders to believe in myself, to surrender to the Higher Purpose and to share my light have been instrumental to my current success. Thank you for your inspiration and unbelievable power in transforming lives, Guruji.
Bringing light into lives is a much-needed and very noble commitment and you are especially strong and gifted in it. I am very grateful to have met you and look forward to much more spiritual learning from you. 
You are a dynamic and powerful healer and teacher who is able to help transform lives in such profound ways.  You truly bring the message of love and light that the world so needs right now. Thank you.
In humble gratitude,
Margaret Thevarakom
Singapore
My name is Tianne Brown,
I was introduced to Divine Bliss and Guruji Sri Sri Poonamji in February 2016. I was at a pretty difficult and low point in both my personal and business well being. I showed up at the ashram just looking for a way, teaching or product that could help me feel better. But what I found there at that place and within Guruji was something greater than I could have ever imagined. Within its walls I discovered what real tranquility feels like. I sat in communion with Guruji, conversed with her, shared a meal with everyone there, and exposed who I was without saying or explaining. There were no feelings of uncertainty or misgivings only the feeling of being welcomed as if I had returned home. As someone who had been raised to be a devout yet non- practicing southern Baptist that chose intellectual survival over any connection to the Divine through organized religion I would have never even considered myself as someone open to this form of spiritual teaching and awakening. But being in the presence of that Light, and Love changed me for the better. I was able to ask questions of Guruji I had never been able to ask of other spiritual leaders. I became a member/student of the teachings of Divine Bliss and Guruji Sri Sri Poonamji. I jokingly will sometimes say "GOD wanted to speak with me and I with GOD so badly that it revealed ITSELF in a place I could never envisioned myself being. Revealing itself as the only vessel that I would adhere to." In other words GOD wanted me to pay attention so much that GOD came in a woman's garments so that I might listen. I don't know who will read this but I tell you this truth the people of the United States need hope and light. We are rapidly crossing into a darkness that once there can and will engulf US for at least a generation. Divine Bliss and Guruji are what are needed in this place at this time.
Divine Bliss offers refuge for those weary of mind, heart and spirit. It uplifts and reinvigorates ALL those that it touches.
In this right now Divine Bliss and Guruji Sri Sri Poonamji are needed here to spread light and hope along with teaching others here how to do the same.
Tianne Brown
Florida
On my spiritual journey I came to a point where I was ready to expand and to grow my awakened heart and soul within a spiritual community, a sangha filled with others who shared my passion for the teachings of Baba Neem Karoli. I googled #ashram, #meditationcenter, #Maharaji to see if by some chance a place like this existed…. Divine Bliss International: Community Ashram, Meditation Center and Organic Sustainable Gardens popped up, and 4 miles from my house, here in Clearwater Florida!
Divine Bliss,is filled with love and acceptance, a true home of peace and bliss, where with loving guidance from Gururji Sarva Lokaa Maa, Contemporary Saint and Guru from India and founder of Divine Bliss, you will find your heart opening to light and love. Starting with loving yourself, awakening to your truth, finding the light within your heart and soul, and realizing your pure potential, you can then live a fulfilling life driven by your creative purpose which is fueled with loving intention. Love All, Serve All, Feed All, I am infinitely inspired and I enjoyed meeting the people that visited the ashram, working in the garden and socializing and building friendships with the Divine Bliss Team.
Truly,
Jana LaBarbera
Clearwater, Florida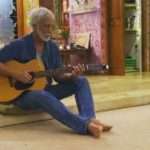 I am one of the lucky ones who happened to be in the right place at the right time and when i walked into Divine Bliss Ashram for the 1st time and felt the energy there i felt at home immediately. I wasn't looking for a guru-already had one.I had recieved an email from a friend telling me about the ashram amd inviting me to attend a podcast of the full moon satsang .Florida had just eased covid restrictions a bit and i was eager to go. I wasnt expecting to see Guruji there and even more surprised that she would be so accessible. There She was with just a handful of devotees and a few other guests.I was served a wonderful meal and then they started the podcast.Guruji described her mission-dispeller of darkness by bringing in The Light. I had brought my guitar along and had recently leared a chant about calling on the light within and later during the chanting part of the podcast I was given the opportunity to play /sing it with eveyone.It turns out Guruji loves chanting too and being in her presence and chanting with her took me to a higher place-divine bliss indeed.And that was just the beginning!!
gary Grunnet
St Pete Fl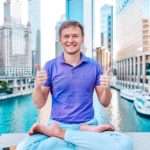 Hello, my name is Timur Tazhetdinov and I've been following Divine bliss International for a long time. Since I met Guruji my life has been divided into two parts: before working with Guruji and after. Before I experienced a lot of stress, uncertainty, anger etc. After I became more peaceful, contented and started to fully enjoy my life.
With Guruji I learned what true devotion is and I applied it to all spheres of my life. It significantly improved my relationship with others.
I'm grateful for the opportunity to be part of divine Bliss family and working with Guruji
Thanks,
Timur Tazhetdinov
Chicago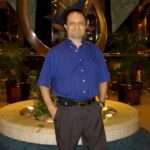 Guruji and Divine Bliss International has added a different kind of energy to my life as I use her teachings. From cleansing the mind with meditation or just clearing the chakras knowledge is a powerful tool one has to put to work.
Anthony Kovic
Tampa Florida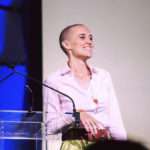 Guruji and Divine Bliss International have completely changed my life. I had Celiacs disease for 15 years and Guruji assisted me to heal physically and emotionally. Her center in Florida has been my safe haven when my world seemed hopeless, DBI has always been the light. Heaven on Earth. I refer all the people I love to Guruji and Divine Bliss International because there is nothing more powerful than what Guruji teaches about loving self.
Amanda Holmes
Florida, USA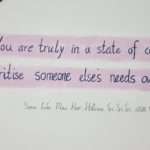 I am grateful for Guruji's teaching during monthly Q&A sessions. It is the session that I am looking forward to attending every month. Guruji provides a way for people to ask the questions and through Q&A sessions, her insights are inspiring which brings me the sense of security and peace. Her unconditional love reminds me of John 14:27. "Peace I leave with you; my peace I give you. I do not give to you as the world gives. Do not let your hearts be troubled and do not be afraid." OM Guruji.
Ikue Maehara
Singapore
Om
I am grateful to have Guruji Sri Sri Poonamji's presence in my life. I have known her for a very long time and she is truly a divine Guru showing people their purpose in life. Through her grace I have learnt to be in gratitude, compassion and positivity towards myself and others.
I visited the Divine Bliss International Ashram at Florida during it's inception stage. It was a blessing in itself to see the transformation of the space into a beautiful, blissful and energizing place. It is an outcome of Guruji's vision to create a place where everyone who comes can experience the joy and connectedness to the divine energies. There I experienced a connection with my inner peace and truth.
Lighting a candle a member of "Open The Light Within" movement initiated by Guruji Sri Sri Poonamji has guided and blessed me and other people to remain positive during the difficult time of COVID'19. Om                                                                                    
Ravinder
New Delhi, India
"The true value of my life is the union with my soul"
Having experienced major challenges back in 2011; both personal and professional, a colleague introduced me to the spiritual teachings of Sarva Loka Maa Her Holiness Sri Sri Sri 1008 Guruji Poonamji.
As the saying goes, when the student is ready the teacher will appear. For me that teacher appeared in the form
of Guruji, whom I since then accepted as my Guru, my spiritual teacher and guide towards the light.
With COVID-19, environmental issues, global violence on the rise, disparities between rich and poor in proportion as never seen before, Guruji's Divine mission and timely message to spread the light and unconditional love throughout the world is much needed at this critical time line we all are experiencing.
Guruji's physical presence, teachings of unconditional love and endless compassion has been life transforming at every level of my life. It fills my heart with immense love and gratitude for Guruji, to be part of her Spiritual Family, for all the guidance and blessings I have received over the years. OM Guruji
Andreas Nauser
Singapore
My association with Guruji Sri Sri Poonamji happened at a very early stage in my life. She's been a guiding angel for me. Through her divine graces and blessings she connected me to my true potential and intuitive abilities and made me more aware, so that I could be at peace within myself if I desired to do so. Such graces are a true blessing for every individual in today's time and age where stress, anxiety, anger and jealousy are at their highest.
During my stay at the Florida ashram was about learning, changing and discovering hidden talents and abilities. Divine Bliss International ashram is a true blessing for mankind.
In humbleness and gratitude I thank Guruji Sri Sri Poonamji for all the graces granted to me.
OM
Jasmine(Radha)
New Delhi, India
I met Guruji in 1994 as a young chef aspiring to achieve material things in life. After meeting Her I felt she was somebody special and I decided to learn from her. Her teachings and her knowledge have completely transformed my life. Improved my relationships with my family and co workers and my world view. She is a Divine Incarnation of compassion and love. I am very grateful to Guruji for all she has done for me and for this world and very grateful for Her creating Divine Bliss International as a platform for the seekers of the light to come together. I am in gratitude for Guruji's presence in my life.
Om in humbleness and gratitude
yogesh Arora
Florida USA
It is an absolute blessing to learn from Guruji the timeless truth. I became more aware of my emotions and the negative thoughts that holding me back. Since learning from Guruji, I became much more healthy (never visited a doctor), my business grown 10x and relationship with others improved. Very grateful to be able to learn from a truth living saint.
Peter Yang
Singapore
Guruji is a gift to the world. She created beautiful Divine Bliss, a place where people of all walks of life are welcome. This is a place where every question has an answer no matter what it is about. It could be about health, inner turmoil or struggling with the direction you want to take. As soon as you step into the Divine Bliss the current of energy flows freely encompassing everyone in a warm and healing hug. I really loved and enjoyed being a part of the candle ceremony. I decorated and lighted candles to illuminate the path within us, so we can reach the ultimate fulfilment with mind, body, and spirit. I highly recommend for everyone to go and visit this place of wisdom, radiant energy, and sustenance of the soul.
Vera Kovic
Tampa Florida
Imagine a world in which each of us has a special inner core – a 'real self''- that makes us who we are, that survives death, giving meaning to our otherwise pointless lives". Now! as I look back, I have been experiencing association with a Clairvoyant Sri Guru Poonam ji. Through her we got connected with 'Baba Sevananda Ji Maharaj Ji', a true saint who had an extremely simple life. He was a silent healer. We experienced some rare energizing and healing effects through their blessings.
Through her metaphysical and extraordinary gifts, she has exemplary knowledge and abilities to easily explain and connect people to matters of the soul, KARMA, and even handling precarious situations in life.
I found that my family has been influenced to make life changing decisions based on influence shared with me and enjoy a secular version of Spiritualism.
Guruji runs a wide range of programs for which she has several participants different characteristics and backgrounds. She creates themes that are adaptive to the need and this makes her programs popular globally. The Divine Bliss Ashrams created by Guruji are a sign of progress for the community in that region/country.
Personally, I am eternally appreciative of her time and for sharing deep personal belief in a higher divine power to bring much comfort. Positive affirmations held the power to motivate me in person through difficult times. The healing effect was due to the continued sense of connectedness with her guidance. Such counselling also inspired new perspectives on life meaning and a positive relationship enjoyed by her gift for most of my life. Never have I seen such in-depth and unbiased observation in my life.
Jasbir
India
Dear Guruji..thank you always for your kind blessings.
I have known and have been reaching out to you for well over a decade and continue to receive your divine blessings whenever I felt I needed help, guidance and direction.
The candle therapy has personally worked for me and I have benefited immensely. It has helped me in getting focused, Abd also brought light whenever I felt a situation which was tough to deal with. I didn't initially believe in the power of candle therapy but I must admit it is one of the most powerful ways to connect to light energies
Grateful for your blessings
Ajay Arora
Singapore
It is such a blessing to meet Guruji. Her way of translating all spiritual information and deep knowledge of how our world energy works are perfect. It is understandable and easy to remember. Why do I want to mention it? I think a lot of people started to pray and believe in high vibrations in 2020. COVID-19 is a big challenge for people. Guruji's support and love to everyone are priceless. I am a member of the "Open the Light Within" project since January 2021. My life has changed a lot. All aspects of my life getting stronger and I have a clear picture for parenting.
I am so thankful for this step in my life. Guruji is a great "source" of knowledge. I hope more and more people will know about such a wonderful place and take an opportunity to feel her support and change their lives.
Zhanna Kussainova
California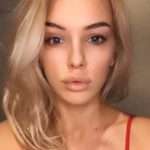 Om, my name is Elena Moskaleva. I thank Guruji for helping me harmonize my condition in a difficult and stressful period for me. Guruji Introduced me to spiritual growth and taught me how to discover love and sincerity within me.
Most importantly, she helped me to establish relationships with my relatives and loved one.
Elena Moskaleva
Moscow
Meeting and learning from Guruji is the greatest blessing in my life. There's no other spiritual teacher who understands me better than Guruji. Her insights into how we think and act are amazing and yet her teachings are simple and most relevant. The most amazing quality about Guruji is her endless and selfless compassion for everyone. I have truly benefitted from Her guidance all these years. It would be wonderful to spread Her teachings all around the world.
Ang Chee Peng
Singapore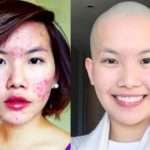 For almost ten years now, Her Holiness, our Guruji has guided me through the best times and the worst times of my life. I have also studied and done selfless service under Her Holiness's guidance for 3 years of my life, the best years! Now that I am back in Bangkok, the non-profit organization Divine Bliss International, through Guruji's blessings have made Her Holiness's teachings available to the world so that I may still remain healthy, bright, and positive mind and body. Guruji's teachings are timeless and uplift me tremendously in my every day life still. My acne problems and physical and mental ailments have disappeared throughout the time that I've known Guruji. My work, family, and personal relationships have also become much more peaceful. I am so very blessed and grateful to know Guruji!
Tida Wei
Bangkok Thailand
Divine Bliss International Children's programs
I am a 30-year-old mother who was introduced to Guruji 9 years ago. I have attended many of Divine Bliss International programs over this time. One of my biggest wins with my spiritual teacher is understanding how energy flows both light and dark. I now know how to spot this in myself as well as others, because of this I am able to shift energy on the spiritual side. This has helped me practice patience, understanding and most of all compassion the biggest gift from Guruji.
Once I became pregnant with my first child, I knew the programs at Divine Bliss International would connect us both to our spiritual side together.
One of my first programs was the herbal food for myself during my pregnancy, along with all-natural elixirs used on a schedule to have an exceptional baby boy. am following this same regimen 5 years later with my second son.
One of mine and my son's favorite programs is learning how to chant, just with the chants alone we are able to raise our vibration, calm our minds, and be in harmony with not just the two of us but everyone around us. Guruji Sri Sri Poonamji has taught my family and many others how to operate with love and light from within.
I am eternally grateful to has access to these programs and connect my boys to the light from an early age.
In humbleness and gratitude
Om, Guruji
Melissa Royer
Florida
Guruji Sri Sri Poonamji is a true Guru.
GU means dispeller of darkness; RU means giver of light. Guruji is the Spiritual Teacher for my entire lineage. Her Holiness has taught us all how to connect to the positivity and truth within ourselves, especially when under enormous pressure whether self-inflicted or from the outside world. I have studied under her powerful guidance for 9 years. I will be 57 years old this year and have searched and studied many religions throughout my lifetime both home and abroad. I have found the truth, not just for me but for everyone I know who has the karma to be in her presence.
Guruji Sri Sri Poonamji is a direct descendent of the Sikh Gurus on her maternal side. My family has come to our Divine Mother for help many times since she touched our lives 9 years ago. Over the years and she has always been there for all of us, even if she is½ way around the world.
I will give you 3 examples of more than 100 distress calls & visits to our Guruji. My oldest daughter 27 years old at the time was in and out of emergency rooms for 6 months feeling she was having a heart attack each time. Many different Doctors and many different Emergency rooms could not find anything wrong but could all see the irregular heart rates. After 30 minutes describing all symptoms for the last 6 months to our Guruji, the master of opening the light and dispelling the darkness, her chest pain was gone and has not returned in almost 2 years now.
My grandchild 4 years old had a tooth infection with immense pain. We took her to the dentist who put her on antibiotics right away and prescribed almost $4,000 + in dental procedures needed to be done right away. Still in severe pain we took the baby to see her Guruji. This was one of her youngest students at the time. This child was pulled off the antibiotics right away and Her Holiness made a special oil that killed the pain instantly, killed the infection and cleansed our babies' mouth. No surgery needed at all; 7 years old doing great with her special oil.
Remember I am only sharing a few of the miracles I have seen by the grace of a true Saint. My youngest daughter was pregnant, we were all concerned that the babies heart rate inside the womb was skipping a beat. We took my daughter to see Guruji. Sitting in front of her spiritual teacher she shared the Doctors words and concerns, by the time she was done speaking this baby's heart beat was reset. With an appointment 2 days after seeing Guruji, the Doctor was amazed at this child's heart beat right in sync and still cannot explain it. Today this is her youngest student at 5 years old, yet Guruji has been working on him since he was in the womb.
My lineage bows down to this beautiful Saint here on earth. She has changed all our lives forever and still does. Om Guruji Sri Sri Poonamji for your unconditional love, the never-ending miracle healings but most of all how to find our true self.
Respectfully,
Caroline Mehle
Florida
I first learnt about Guruji as a teacher in the lineage of Baba Neem Karoli, whom Steve Jobs and Mark Zuckerberg went all the way to India to look for. I was curious about Guruji's teachings and decided to join her online class. And the rest was history.
Guruji's teachings are extraordinary on so many different levels. She breaks down abstract, spiritual concepts to simple basic truth that resonate with my heart and show me the unity and common traits of different cultures, belief systems. Guruji guided me to let go of my emotional hurts, to stay in the positivity, and to truly live and enjoy life. After all, I learnt that what really matters is to stay in gratitude, respect and compassion.
Through Guruji's grace, I have learnt so much about myself and she guided me to discover my true capabilities. Before meeting Guruji, I never knew that I could grow vegetables or cook food. Now I find joins in clearing weeds, cooking and serving others. 

Having the opportunity to learn and serve Guruji is the biggest blessing in my life.
Guruji's compassion is endless and Her teachings are the Divine gifts to the world. 

Om, in gratitude and respect to Guruji
Anh.
Anh
Vietnam
Brandy Royer and Lulahrose: Students
My family joined the Divine Bliss International team over 7 years ago. I myself along with many others have been on life's questionable journey of "what is the meaning of life, where do I fit in or how do I make a difference"?
There are a lot of answers to that question. Hence the reason it has been difficult to find my place in it all. When I started visiting Divine Bliss International, I came with my guard up and my heart eager. The learning there never stops and so follows the countless support the team offers for family's and individuals.
My daughter who is 7 has grown up there in the Divine Light Children's Program along with her cousins and friends. This is a space where a certain type of learning blooms. My daughter has learned how to garden and harvest food along with its valued nutrition and the difference it can make in your life physically and emotionally. She has learned how to love reading, heal with holistic medicines and open her heart to the world in front of her.
I as her mother have sat back and watched her create this character and identity and I must say I am proud. Divine Bliss International is a safe space for her growing mind and body.
I find it difficult to narrow down into word's the experiences and work that have occurred at Divine Bliss International. It has not been a short journey.
This space is loved by a community and valued across the world.
We as a body of people need more centers like this.
Work, life, family, your mind all can feel heavy at times this is a place I go to get back on track and fuel the other side of myself.  It is like a warm soup for the soul.
With love & light,
Brandy Royer
Florida
Guruji Poonamji and the Divine Bliss team are love and kindness in person. DBI has coached me through major life change and thanks to their assistance my businesa and life has flourished, health haa improved and my whole family benefits. Guruji's work, her love and compassion is so needed right now throughout the whole world. Thank you so much to the entire team for your aupport, beautiful community garden, knowledge, and guidance.
Manisha Kumar
Singapore
Guruji is a beacon of light.
Ever since my first visit to Guruji and Divine Bliss International's Clearwater Florida Ashram I knew Guruji and her mission were special. I have been there several times on formal and informal occasions and no matter the circumstance I'm always greated with love and understanding. The Ashram is full of soothing energy and is quite beautifully painted with thousands of flowers. I've been fortunate to visit with Guruji on many of these occasions and I love her. She is a healer and has helped me to let light and love into to heart. I have used the oils, tinctures, and incense that she creates and infuses with love and not only do they smell fantastic they are all very effective in altering and raising your vibrational frequency. Guruji is special, i think of her often and it makes me smile. Im grateful for the time I've spent with her and all of her disciples, who are all just as kind hearted and full of love. If you visit Guruji and Divine Bliss International you will be glad you did. Om.
Lisa Gallo
Florida
OM
Very Grateful to have met Guruji Poonamji. Have know her for close to 20 years. Her teachings are truly amazing and much needed during this challenging time of COVID-19. She imparts knowledge which one can apply to move out of stuck positions, emotional blocks, poor relationship with self and others and many other situations that one has to face. A beautiful soul with gifted knowledge to help mankind. She is able to connect you to your true knowledge and wisdom which allows you to follow your true pathway in life and contribute meaningfully to upliftment of others around you.
Rajeswari M K K
Singapore
Every human seeks a soul connection. That is the true purpose and goal of our soul. All our knowledge, experience and efforts can bring us close to our goal but a true Guru is the only one in this whole world who can grace us with this true connection.
Sarva Loka Maa Guruji Poonamji is such a true divine Guru in whose presence I have experienced true oneness with my soul. I have been Guruji's disciple since childhood and with her blessings that I have had several miraculous personal experiences in my life. To share a recent one, last year my family and I met with a major car accident which could have taken away our lives, but the divine graces of my Guru we were saved and walked out perfectly alright from the almost crushed car.
Guruji has created a glorious and peaceful space at the Florida Ashram which is probably comparable to Heaven on earth. The moment you enter the place, you know it is unlike any other in this world. What sets it apart is buzzing light energies, artistically painted flowers on all walls, a flourishing organic garden and the divine light of Guruji. It's an ultimate blessing to get the opportunity to visit Guruji at the Ashram in USA to gain the benefit of the high vibrational frequency.
I am very grateful to Guruji for being my guiding light to see me through in my life. Om
Minakshi
India
Om,
It is my honor to write today about Divine Bliss, the ashram that brings me great memories of joy. I was first introduced to Divine Bliss by my friend, who had  done her best to try and explain this beautiful  environment, but nothing compared to when I first got there. Upon arrival, I met many brilliant faces, glowing with an unrestrained happiness I hadn't experienced so long. I was greeted and got a picture taken of myself, which would later be revealed side by side with my exiting photo. (This proved a true comparison, as you could see the physical shifts in my face from the utter joy I experienced in this place.) It wasn't until a few visits in that I met the honored Guruji. Unsure of what to expect, I eagerly listened as she explained to us truths I had not been exposed to before. I enjoy my time at Divine Bliss because of the environment there—happy souls, welcoming in light and taking up space together, doing good work. It is always an honor to come in and experience the light and love.
Om
Vanessa Miller
Florida
Stepping into the US Ashram feels like heaven on Earth, with all the flowers around and the amazing energy which is so, so energizing and peaceful.
Very grateful for Guruji to have created such a amazing space to come to! The garden has always been another highlight for me when I am there and looking at the pictures shared of the amazing flowers and vegetables, gets me inspired.
Om Guruji, Om Divine Bliss International
Durgauti Pandey
Singapore